Home » News
California Teachers Benefit from Generous DonorsChoose.org Donation
Submitted by TT2025 on

September 2, 2010 – 11:43 am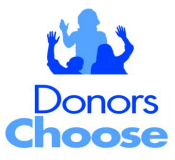 Tribal Truth has mentioned DonorsChoose.org in the past. Donors Choose gives teachers the opportunity to post their classroom needs online and solicit donations. Stephen Colbert serves as a board member for Donors Choose and is a major supporter of the organization.
Yesterday, California teachers benefited in a big way from Donors Choose and Hilda Yao, the executive director of the Claire Giannini Fund. According to the San Francisco Chronicle, Yao called up Donors Choose founder Charles Best and asked him what it would cost to cover every project posted by teachers in California. Best guessed a little over $1 million and Yao wrote a check for more than $1.3 million.
The $1.3 million takes care of all the California teachers' wish lists, and there was an additional $100,000 to help with other teachers' needs elsewhere in the United States.
To read more about Yao's Donors Choose donation, go to http://www.huffingtonpost.com/2010/09/01/california-schools-receiv_n_702876.html.  To support Donors Choose, go to their website at http://www.donorschoose.org.
Tags: California, Charles Best, children, Claire Giannini Fund, collaboration, community empowerment, Donors Choose, education, empowerment, Hilda Yao, Huffington Post, philanthropy, San Francisco Chronicle, schools, social change, social entrepreneur, solutions, Stephen Colbert