Home » Global Initiatives
Caleb's Hope
Submitted by TT2025 on

October 20, 2010 – 12:47 pm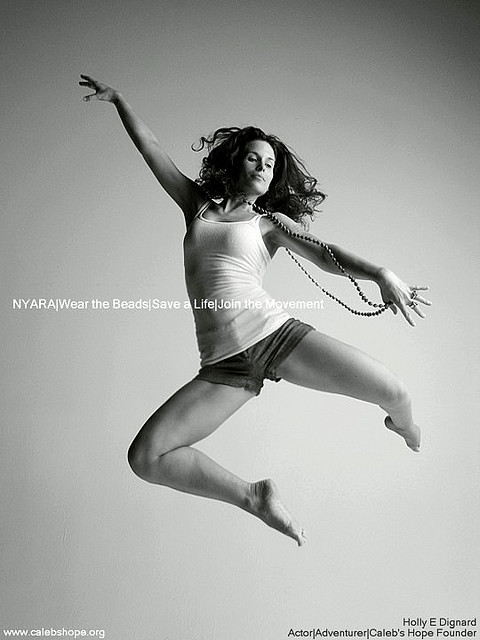 In Northern Uganda, women and children are ostracized and left to die by their communities because they carry the stigma of being a former child soldier and being HIV-positive. Caleb's Hope has made it their mission to help these women and children and in the process also rebuild their communities.
In 2007, Caleb's Hope founder Holly Dignard met a 4-year-old orphan boy from Kenya. She remembers Caleb for his love and hope despite his circumstances, and his optimism was rewarded on his fifth birthday when he was adopted. Caleb's Hope seeks to help other Calebs of the world as well as mothers who desperately need help to care for their children.
Twelve percent of North Ugandans are HIV-positive. As a result, there are hundreds of orphans and widows, many of whom also have HIV or AIDS. They face a deadly combination of malnourishment, a lack of medication at the local clinics, and farmlands that have been destroyed by war. Mothers are unable to feed themselves or their children, and many are so weak that they would not be able to grow crops even if the land was viable. Since farming is one of the sole means of income for Ugandans in this region, they are living in poverty and dying from AIDS with no way to change their situation.
To make things worse, their neighbors are unwilling to help. There are misconceptions about how HIV is transmitted, so people don't help because they are afraid of catching HIV. Many men also believe that AIDS can be cured by having sexual intercourse with a virgin, so young girls continue to contract the virus, get pregnant, and get no help from their community.
Some of the young mothers in Northern Uganda have two strikes against them because they are former child soldiers and HIV-positive. Girl child soldiers are often chosen by rebel leaders to serve as sex slaves and are passed around to multiple partners, increasing the likelihood that they will contract HIV. In Northern Uganda today, people view these women with suspicion and hatred because they are HIV-positive and because a short time ago, these girls murdered friends and neighbors.
Caleb's Hope gives these women and children a chance to improve their circumstances, and they help communities in Northern Uganda and Kenya to rebuild and recover. Their Nyara Project teaches women to make paper bead jewelry, pays them a fair wage for their work, and sets them up with a bank account. Along with their job training, the women undergo counseling, learn how to start a small business, accumulate savings, and learn proper nutrition for themselves and their children. The Nyara Project also provides families with livestock and financial assistance so they can pay their children's school tuition fees.
Caleb's Hope has another initiative called Project Build which focuses on strengthening the community as a whole. Project Build collaborates with Architecture for Humanity to build schools, restore farm land, and replace damaged or destroyed homes with sustainable homes. New schools encourage education in the region, and by restoring farm land and building new homes, the people have a means to support themselves and a roof over their heads.
Go to http://www.calebshope.org to read more about Caleb's Hope and find out how you can support the people of Northern Uganda and Kenya.
Tags: Africa, AIDS, Architecture for Humanity, art, Caleb's Hope, child soldier, children, collaboration, community empowerment, education, empowerment, farming, grassroots, healthcare, HIV, HIV transmission, Holly Dignard, homeless, human rights, jewelry, Kenya, Nyara Project, orphan, orphanage, orphans, philanthropy, poverty, Project Build, schools, small business, social change, social entrepreneur, solutions, Uganda, women