Home » Featured
Kainaz Amaria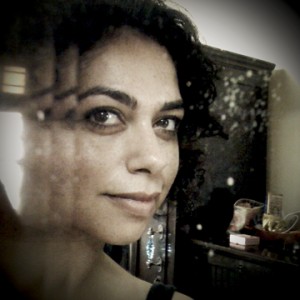 Kainaz Amaria is an American photojournalist and Fulbright Scholar based in Mumbai, India. She holds a B.A. in international relations and political science from Boston University and an M.A. in photography from the School of Visual Communication, Ohio University. Her clients include The New York Times, National Public Radio (NPR), Condé Nast Traveler, the St. Petersburg Times, US News & World Report and Inc. Magazine.
Her images and multimedia have been recognized by contests including CPOY, Women in Photojournalism, Atlanta Photojournalism Conference, the National Press Photographers' Contest and the South Asian Journalist Association. She was named a Chips Quinn Scholar in 2007 and was a graduate teaching assistant at Ohio University. 

Kainaz finds beauty and grace in the ordinary; the simple moments that string together to create a lifetime. For her, life is not only defined by superlatives. It is the moments in between, the gestures never seen, the silent stories heard - capturing and conveying these glimpses of humanity is what moves her as photojournalist and storyteller.
TribalTruth is pleased to present Kainaz Amaria's photographs. The images featured are a collection of moments and landscapes taken by Kainaz throughout India. They offer the viewer a unique intimacy and insight into Indian daily life.
To view more of Kainaz's images and multimedia work, visit her website at www.kainazamaria.com or blog at www.kainazamaria.com/blog
Kainaz is available for editorial, documentary, humanitarian and commercial work. Please contact her directly for assignments at mail@kainazamaria.com
Tags: Boston University, Chipps Quinn Scholar, Conde Nast Traveler, daily life, documentary, Fulbright Scholar, humanitarian, humanity, India, Kainaz Amaria, landscapes, Multimedia, Mumbai, New York Times, Ohio University, photo journalist, photography, School of Visual Communications, storyteller