Home » Humanitarians
Camilla Barungi
Submitted by TT2025 on

August 13, 2010 – 12:14 pm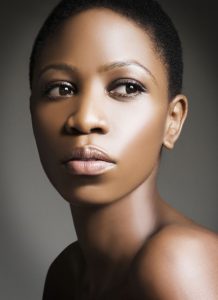 Camilla Barugi is a citizen of the world. She was born in Uganda and after spending her youth traveling Africa, she attended school in California and traveled throughout the United States and Europe.
Barungi is best-known as a fashion model, but most recently, she has been working on African Moringa, a company that supplies organic foods and benefits villages in Africa. African Moringa is the first line from Cush Organics, a new venture created by Camilla to realize her dream of bringing authentic, organic and high-quality solutions from their African origins to a broad global audience.The two main products are African Moringa Powder and African Moringa Oil which are both made from the Moringa plant. The Moringa plants are grown organically in Africa and are hand-picked, dried, and ground into a powder by local villages.
One of her earliest memories is of the Moringa tree in her backyard from which she picked leaves to make tea. In fact, she's been hearing about Moringa for as long as she can remember—from her grandmother, who would give her herbal cures for many ailments; from extended friends and family, who would extol the ageless wonders of organic treatments; and later, from scientific journals that provided irrefutable research on the benefits. Her company and its offerings bring that lifelong vision and interest to a new reality.
Moringa is rich in nutrients with 25 times more iron than spinach, 10 times more Vitamin A than carrots, 17 times more calcium than milk, 5 times more Vitamin C than oranges, and 15 times more potassium than bananas. The powder can be added to foods or drinks while the oil can be applied to the skin to fight acne and eczema.
Camilla is a true child of her culture. In a career where a health and beauty regimen is critical, she has always relied on the natural and botanical herbals she grew up with. Her personal passion is to make the benefits go both ways—to bring Moringa to a broader community while ensuring that real help, sustainable solutions and, ultimately, wealth creation go to the farmers involved. A portion of the proceeds go back to the villages in Africa. Additionally, Camilla donated a solar oven to one of the villages last year. The solar oven went to a woman who cares for her 8 grandchildren who lost their parents to AIDS.
If you would like to try  African Moringa products, go to their website at http://www.africanmoringa.com/ .
If you live in NYC, you can purchase African Moringa products at Health is Wealth health food store on 7th Ave and 21st St.
Tags: Africa, African Moringa, Camilla Barungi, collaboration, community empowerment, conservation, empowerment, environment, herbal, nature, organic food, philanthropy, poverty, social change, social entrepreneur, solutions, sustainable environment, Uganda