Home » Global Initiatives, Multimedia, News
Digital Trust in a Blockchain World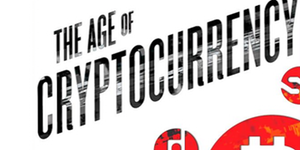 James Ferrari:

"Terrific panel and discussion last night...bitcoin and the underlying technology which is Blockchain is the efficient distributed ledger... Digital participatory trust is the Biggest thing since the smart phone and the timeliness of its accuracy and ability to root out or actually bypass corruption and patronage is incredible. The developing world, International Aid, World Health Organization (WHO), infrastructural development, etc are perfect fertile grounds for testing bitcoin."
Many are familiar with Bitcoin - a digital currency using peer-to-peer payment technology that involves no central authority or bank. Sound futuristic? Consider that entire towns and countries are using bitcoin to make payments large and very small, locally and globally. Bitcoin and its infrastructure, blockchain, are attracting the interest of major VCs, governments and NGOs.
This event brings together leading figures shaping the direction of bitcoin and blockchain and our panel will discuss their vision of a Blockchain World - how it will unfold and the impact it will have both on traditional financial institutions and individuals.
Presenters included MIT Enterprise Forum of NYC - Trust in a Blockchain World: Michael Casey author & MIT Media Lab Adviser moderated panel. Marco Santori (Pillsbury Law), George Prokop (PwC), John Burnett (State Street), Fredrik Voss (Nasdaq), Michael Casey, Cristina Dolan (MIT-EF NYC Chair), Roberta Kowalishin (PwC).
Digital Trust in a Blockchain World
MIT Enterprise Forum of NYC
Tuesday, February 9, 2016 from 6:00 PM to 8:30 PM (EST)
New York, United States