Home » Global Initiatives
Connecting the World with 'Connections'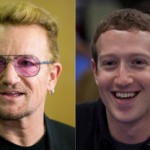 read full article from NYTimes
We've come a long way. We've halted and reversed the spread of killer diseases, extended life expectancy and raised incomes. We've even walked ourselves back from the edge of some global conflicts and catastrophes. But progress has not been evenly distributed. Too many people have been left outside of a mostly urban, mostly Northern success story.
Seeing that, world leaders put forth a new set of global goals in New York last week. If we want to build a world where not just some but all get to live in security and prosperity, there's a lot still to do, as the 2030 Agenda for Sustainable Development signed off on by United Nations member states shows.
It lists 17 goals and 169 targets, and one of these, 9(c), is a target that we believe is crucial to accelerate realization of all the others: a commitment to provide Internet connectivity for all by 2020.
There's no simple solution or silicon bullet.
In many places, increasing connectivity will have to start with extending access to energy. Nine out of 10 rural Africans don't have electricity. Governments can make the difference. This is why we support initiatives like President Obama's Power Africa plan and the bipartisan Electrify Africa Act in Congress, as well as the African Development Bank's investments in renewable energy.