Home » Featured
Joao Pina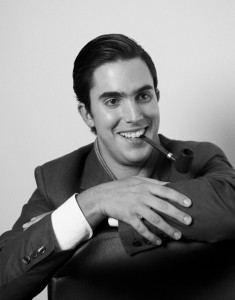 João Pina was born in Lisbon, Portugal in 1980.  He started to work as a photographer at the age of 18 and at the age of 21 shifted his focus to work mostly in Latin America, and has worked in countries such as Argentina, Brazil, Bolivia, Cuba, Chile, Uruguay, Paraguay. His work has been published in The New York Times, Newsweek, The New Yorker, GEO, Stern, El Pais, D Magazine, Observer, Expresso and Visão among others. Based in Buenos Aires, Argentina, from 2007 until late 2010 he mostly focused on documenting the remnants of a military operation named Operation Condor aimed at destroying the political opposition to the military dictatorships in South America during the 1970s. He is now based in Paris, France.
TribalTruth is happy to present a selection of  photographs from Joao Pina 's project entitled "Shadow of the Condor".
SHADOW OF THE  CONDOR
In 1975, at the height of the cold war, six Latin American countries ruled by right wing military dictatorships created Operation Condor, a secret military plan to eliminate their political opponents. This plan which carried out over 3 years ending in 1978, resulted in "extrajudicial executions" of at least 60.000 people, largely young leftist youths inspired the Cuban revolution and its role models like Fidel Castro and Che Guevara.
Although Condor has long since ended, many relatives of the victims still don't know what happened to their loved ones, and the majority of the of those responsible for their deaths and disappearances have never been brought to justice.
My interest in the subject of political repression and prisoners came out of my own family's experience; two of my grandparents spent years in prison in my country Portugal, for political reasons. In my first book "For your free thinking" published in 2007, I began documenting their stories as well as their fellow prisoners. This experience encouraged me to examine other dictatorships around the world.
In the past 9 years I have devoted a significant amount of time to this research, mostly in Latin America, and since 2005, have been working on my project, Shadow of the Condor. This project consists of three segments, the first one is Brazil; the second Argentina, Chile and Bolivia, and the third Uruguay and Paraguay.
To see more of Joao Pina's work, visit his website:http://www.joao-pina.com
Joao is planning another trip to South America to continue his work on Shadow of the Condor. To find out how you can become more involved in this project visit emphas.is.http://emphas.is/web/guest/discoverprojects?projectID=343
Joao Pina is a member of the Portuguese collective Kameraphoto since 2003.
Tags: Argentina, Bolivia, Brazil, Buenos Aires, Chile, Cuban Revolution, dictatorships, documentary photography, emphas.is, extrajudicial executions, GEO, Joao Pina, Latin America, Operation Condor, political opposition, political repression, Portugal, right wing military dictatorships, secret military plan, Shadow of the Condor, South America, Stern, The New York Times