Home » Featured
Mona Simon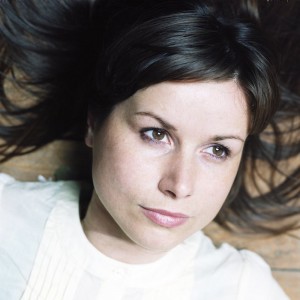 Mona Simon is a freelance documentary photographer based in the UK/Germany and Romania. Her projects focus largely on cultural, anthropological and social topics.  She believes that images come before words and she tries to make sense of the world through her camera, hoping to understand human civilization and inspire people to look closer.
She grew up in a vanishing German, so called Transylvanian Saxon and Hungarian minority, living in what is today Romania.  Growing up in a multicultural ambience taught her to speak in different languages and to appreciate cultural differences, values and traditions.  She was 10 when Communism collapsed and almost the entire community decided to immigrate to Germany.
Mona studied photography, media and graphic design at the University of the Arts Bremen, graduating in 2006 with a BA of Art under the guidance of Award winnig photographer Peter Bialobrzeski.  She later received he MA in Photojournalism and Documentary Photography at LCC London in 2008.  She has been in numerous exhibitions and received several awards for her work.
TribalTruth is happy to present her project on the Caldarari community in Romania. Here is her project statement.
Caldarari
Romania has the largest proportion of Gypsy people in the world. It's estimated that two million people  or 5-10% of the population are Roma.  Romania joined the EU in 2007 but many Gypsy customs remain outside of EU regulations, working on hundreds of years of traditions and rituals.
My project shows the Caldarari gypsies, a community who has settled down on the brink of a former Saxon village in Transylvania. They have built enormous houses to demonstrate their wealth to the rest of the world, but also each other.
Every Caldarari has the surname Caldararu, which means tin or coppersmith.  The Caldarari work in the same handcraft tradition passed down through many hundreds of years. They make their money from forging buckets, kettles, pots and boilers for distilling alcohol.
Like many Gypsy communites, the Caldarari live in a rigorous patriarchal society, property will always be inherited by sons and childhood engagements ensure that their children remain in the Caldarari community, therefore girls usually leave their families at a young age to get married to the son of an adequate family. School education does not mean a lot to them, as the most important value and tradition is to be good in their traditional hand trade,  skills they won't learn in school, but from their families instead.
To see more of Mona Simon's photography, please visit her website http://www.monasimon.com/art/documentary_photography.html.
Tags: anthropology, arranged marriage, Caldarari, community, coppersmith, culture, documentary photography, Germany, Gypsy, immigrants, minority, Mona Simon, patriarchal society, rituals, Romania, Saxon, skilled trade, traditions, Transylvania, values