Home » Featured
Jared Moossy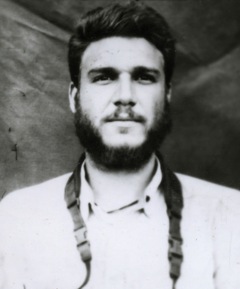 Jared Moossy is a Texan born documentary photographer based in Dallas, Texas. He is represented by Redux Pictures in New York City and is a member of Razon Collective.  Jared graduated from Parsons School of Design in New York City in May of 2008.  His professional career has mostly been focused on the changing country of Afghanistan and the heightened tension of Mexico's Internal war on Drugs.
Jared attended the Eddie Adams Workshop in 2008 and won the PDN Photo Annual and Marty Forcher fellowship fund in 2008. Jared was also awarded a place in PDN 30's emerging photographers in 2009. He has worked with and been published in Newsweek, Time, The Wall Street Journal, Stern, Magazine, Conde Nast Traveler, Die Ziet, Focus, Spiegel, Harpers, Amnesty International, Fortune, Business Week and others.
 Jared has spent many months in Aghanistan and his images show the people of Afghanistan in their everyday lives. TribalTruth is pleased to show some of his work.
To see more of Jared Moossy's photographs visit his website here
He is also part of the razon collective which you can view here
He is represented by Redux Pictures  - contact marcelsaba@reduxpictures.com
Tags: Afghanistan, documentary photography, Eddie Adams workshop, Harpers, Jared Moossy, New York City, Parson School of Design, PDN Photo Annual, Redux pictures, Texas, Wall Street Journal