Home » Global Initiatives
CHF International
Submitted by TT2025 on

November 5, 2010 – 7:29 am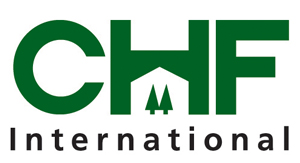 CHF International was started in 1952 to provide low-income housing in the United States, but its mission and influence has long since moved past strictly housing in the United States to encompass health care, emergency response, and economic development all over the world.
CHF International works in low and middle income societies all over the world from Europe to Latin America and the Middle East. Their ultimate goal is to give these communities the means to help themselves. In Africa, they have taught HIV prevention, brought micro-finance programs to the region, and built new wells. Asian countries like Afghanistan, India, Indonesia, and Mongolia have also benefited from CHF International's work. When natural disasters left Indonesians struggling, CHF provided emergency relief and began working towards long-term solutions, and in Afghanistan, CHF's housing program has helped more than 8,000 households.
All of CHF's programs, big and small, are important for building better communities. New wells might seem small next to microfinance, housing programs, and HIV prevention, but when a community has its own well, young people don't have to walk or drive as far to collect water. They have more time to study and succeed in school as a result, and the community can also have a higher level of hygiene.
One of the biggest problems that relief programs and NGOs run into is what happens to programs they have put into place after they leave the region. CHF International avoids this problem by getting community involvement every step of the way. The local government is included in planning and implementing some of the bigger programs, and parents can help improve their children's educations by forming parent/teacher groups with guidance from CHF.
Those who are interested in CHF's mission but don't think they could work for a non-profit should take another look. CHF International offers full medical, dental, and vision insurance to employees and dependents along with a 401k plan for full-time employees and paid holidays and sick days every year. At CHF International, employees don't have to choose between working for a good cause and supporting themselves and their family.
Go to http://www.chfinternational.org/ to learn more about CHF and read up on their most recent work all around the world!
Tags: Afghanistan, Africa, Asia, CHF International, children, clean water, collaboration, community empowerment, education, emergency relief, empowerment, Europe, grassroots, healthcare, HIV, homeless, housing, human rights, hygiene, India, Indonesia, Latin America, microfinance, Middle East, Mongolia, philanthropy, poverty, schools, social change, social entrepreneur, solutions, water supply