Home » Global Initiatives
Peace through Sports
Submitted by TT2025 on

October 4, 2010 – 10:16 am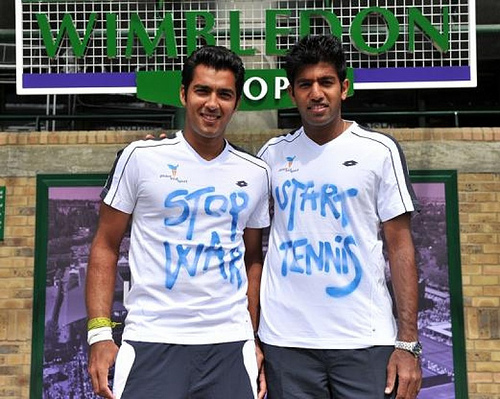 According to the Institute for the Study of Youth Sports at Michigan State University, students who are involved in after-school sports gain leadership skills and develop a better social intelligence than their peers who are uninvolved in sports or other extracurricular activities. For kids growing up in gang neighborhoods and conflict regions, sports can be a healthy outlet, and team sports can develop a new generation of leaders. The JD Walsh Basketball School, Play for Peace, and Peace and Sport are a few of the organizations combining sports with community empowerment and peace efforts.
JD Walsh Basketball School: The JD Walsh Basketball School was started in New York, but since its founding, it has spread to over 8 countries and affected thousands of children. One of their main missions is working in Israel with Israeli and Palestinian youth, and they have more recently reached out to young Muslim women in India. In each targeted area, they work with the kids while they train local coaches so that team sports can continue after they have left the region. Founder JD Walsh believes that when kids find a common ground in sports, their differences in race and religions seem less divisive, and they can form lifelong friendships.
Play for Peace: Play for Peace works in the Middle East, North America, Northern Ireland, and India. Teams are organized so that kids will get the chance to interact with kids from different backgrounds. Unlike the JD Walsh Basketball School, however, they prefer to present the kids with a challenge where they will all have to work together in order to accomplish it as opposed to the team sport structure.
Peace and Sport: Peace and Sport identifies at-risk regions and either builds new team sports programs or invests in the ones that are currently in place. In previously war-torn areas, team sports give new-found neighbors a chance to connect and get to know one another, and sports provide a healthy means of escapism for those who are grieving the loss of loved ones. The community also benefits from teams sports because the games provide entertainment and a sense of unity as they cheer on their team. For those who do not have the time to dedicate to a team sport, Peace and Sport also organizes marathons and other events throughout the year, and they give communities the opportunity to try other recreational sports like swimming and kayaking.
Tags: Africa, children, collaboration, community empowerment, education, empowerment, girls, health, India, Institute for the Study of Youth Sports at Michigan State University, Ireland, Israel, JD Walsh Basketball School, Middle East, Muslim, New York, North America, peace, Peace and Sport, Play for Peace, poverty, schools, social change, solutions, sports, students