Home » Global Initiatives
4Others' African Water Project
Submitted by TT2025 on

October 14, 2010 – 3:17 pm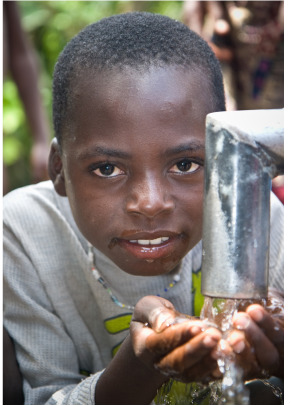 After watching too much 24-hour news, people can get the impression that American youth are selfish, drugged up brats who can only think about getting their hands on the latest fashions and electronics. 4Others completely defies that stereotype, and their work proves that young people have the ideas and passion to end poverty.
4Others is a faith-based organization that was founded by X-Force Student Ministries in 2007 when some of the students read about the global water crisis and felt compelled to help. They started the African Water Project and organized a 15 mile charity walk-a-thon through the Badwater Basin called the "Badwater for Good Water Walk." They raised $15,000 in their first year, and their subsequent "Give-Well Triathlon," "Crazy Love Tour," and this year's "Badwater for Good Water Walk 2" were all hugely successful.
As of this year, the African Water Project has built or repaired wells in Sudan, Uganda, Zambia, and Kenya. Supporters can view pictures and read full reports of all the projects at http://www.4others.org/#/african-water-project/water-projects.
For those who are inspired by 4Others' African Water Project but can't participate in their fundraising events, 4Others has posed an H2O Challenge to their supporters. They ask for people to only drink water for two weeks and donate the money that they would have otherwise spent on soda, juice, or coffee to the African Water Project. You can follow the H20 Project's donations on Crowdrise at http://www.crowdrise.com/h20challenge.
To learn more about 4Others and the African Water Project, go to http://www.4others.org.
Tags: 4Others, Africa, African Water Project, Badwater Basin, Badwater for Good Water Walk, children, clean water, collaboration, community empowerment, Crazy Love Tour, Crowdrise, empowerment, Give-Well Triathlon, grassroots, H20 Challenge, healthcare, HIV, Kenya, philanthropy, poverty, religion, social change, social entrepreneur, solutions, Sudan, Uganda, X-Force Student Ministries, Zambia