Home » Global Initiatives
Solar Sister
Submitted by TT2025 on

September 29, 2010 – 10:28 am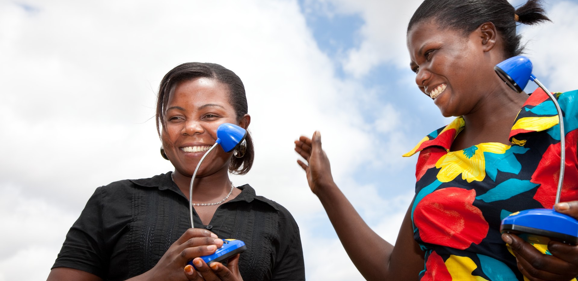 Solar Sister proves that entrepreneurship and environmentalism can work together to improve the living conditions of African communities.
Solar Sister works with women in Sudan and Uganda to set up their own solar micro-businesses and sell solar-powered lights to schools, clinics, and families. These small businesses provide women with additional income, give developing countries access to sustainable technology, and prevent respiratory illnesses caused by indoor pollution.
The stories of these entrepreneurs are inspiring. Some survived attacks by rebel groups or working as prostitutes, and many are working mothers balancing family and a job. Solar Sister has given them confidence, security, and business accomplishments they can take pride in.
Solar Sister benefits African businesswomen, but a little bit of light can also change a whole community for the better. School-age girls are expected to do more work around the home after school than their male counterparts, and by the time they get around to their homework, girls might not have adequate light to finish their homework. As a result, they are more likely to fail their classes or drop out of school altogether. A bit of light can change that for these girls, and then the next generation of women can be better educated, earn higher wages, and have a higher standard of living.
To read more about the benefits of the Solar Sister program, go to http://www.solarsister.org/. Read their blog, learn more about Solar Sister entrepreneurs, and support their projects through Open Action.
Tags: Africa, collaboration, community empowerment, education, empowerment, environment, girls, grassroots, healthcare, philanthropy, poverty, social change, social entrepreneur, solar power, Solar Sister, solutions, Sudan, sustainable environment, technology, Uganda, women