Home » Featured
Saad Shahriar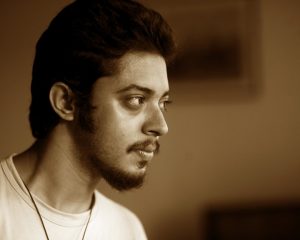 Saad Shahriar is a photojournalist born in Chawkbazar, Chittagong , Bangladesh .
In college he majored in Journalism & Media Studies and also took a course in Photography. He has worked for the DrikNEWS international news photo agency, as well as other international photo agencies as a photographer. Now he is working in The Daily NEW AGE as a staff photojournalist.
His photographs were selected in REUTERS weekly showcase "TOP PICTURES" several times and also reviewed by REUTERS Editor's Blog "OUR take on YOUR take." His work has also been published in NATIONAL GEOGRAPHY and CNN. His photos are regularly featured in renowned national daily newspapers in Bangladesh.
In 2009 one of his pictures titled "ARCHITECTURE OF SCARCITY" became the winner of the competition "SECURITY IN DHAKA" organized by GTZ (Deutsche Gesellschaft fur Technische Zusammenarbeit). It was later exhibited in GTZ conference hall & GOETHE-INSTITUT, Dhaka.
His areas of interests are cultural documentation, especially those that involve political crises. He has worked extensively on tribes in the hill tracks of Bangladesh and on urban problems prevalent in the cities of Bangladesh.
He currently lives in Dhaka, Bangladesh.
Tribal Truth is featuring his essay and photographs on textile workers entitled Threading Six Yards of Legacy
Threading Six Yards of Legacy
In South Asia, womanhood is symbolized by six-yards of the finest threads, beautifully woven into a sari. In Bangladesh, particularly in the district of Tangail, saris are an integral part of the tati community, a Hindu caste which specializes in creating the much sought jamdani saris. The weaving is often setup as a cottage industry, with the whole family contributing to every level of production. While the men have the responsibility of the actual weaving, the women are involved with yarn preparation, bobbin winding, and sometimes reed making.
In an ever globalized and mechanized world, the tatis are facing problems from all directions. The tatis believe work is religion, and religion is work. As machines take over, their hands are forced to lay idle. Furthermore, the new generation shows little interest in maintaining the caste occupation as they migrate to the cities. Their trade, their art, their way of living is becoming part of Bangladesh's history books. Those that remain continue living through threading these graceful six-yards.
To see more phtographs by  Saad Shahriar go to www.driknews.com
Tags: art, Bangladesh, Chawkbazar, Chittigong, CNN, color photographs, culture, Dhaka, Drik Photo Agency, globalization, Hindu caste, National Geography, photo journalist, Reuters, Saad Shahriar, sari, tatis, textile workers, The Daily New Age, thread, trade, urban problems, weaving, yarn