Home » News
Mark Zuckerberg's $100 Million Donation: Gift or Diversion?
Submitted by TT2025 on

September 24, 2010 – 2:42 pm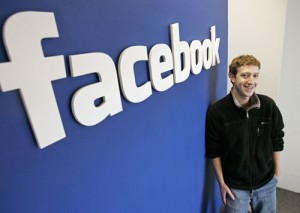 This week, entertainment news has been anticipating the release of The Social Network and speculating about how much of the film is true. The film follows the creation of Facebook and the story of Facebook CEO Mark Zuckerberg, and all early reviews are indicating that the portrayal of Zuckerberg is very unflattering.
Coincidentally, Mark Zuckerberg will be announcing on Friday on "The Oprah Winfrey Show" that he is donating $100 million towards improving Newark schools, a school system with low graduation rates and terrible stats in regards to college-bound students. New Jersey Governor Chris Christie and Newark Mayor Cory Booker are both excited about Zuckerberg's generous donation, but the timing of the gift seems a little too convenient. Is Zuckerberg's donation a gift, a distraction, or both?
The fact of the matter is that Facebook is worth $20 billion, and of that $20 billion, Mark Zuckerberg owns more than one-fourth of their stock. This $100 million donation is about two percent of his stock holdings, so while $100 million is more money than most Americans will ever see in their lifetimes, this is hardly a sacrifice for Zuckerberg.
I doubt that Newark schools will care how much of Zuckerberg's gift was heartfelt and how much was damage control, but people should view his donation with a critical eye. Should he get a free pass for his alleged ethical wrongdoings because he gave some of his wealth to a good cause, and if his accusers are telling the truth, what kind of message does it send to the students whose schools will benefit? Society already enforces the idea that the rich and famous in our culture can get away with anything. If these schools accept the money, are they complicit in helping Mark Zuckerberg and Facebook buy good press?
What do you think of Mark Zuckerberg's $10 million donation? Is he a generous philanthropist or a businessman looking out for his company in wake of an image-damaging film? Comment below and let us know what you think!
Tags: children, Chris Christie, Cory Booker, education, Facebook, film screening, Mark Zuckerberg, New Jersey, philanthropy, schools, social change, The Oprah Winfrey Show, The Social Network