Home » Humanitarians
"Jersey Boys" Save the Music
Submitted by TT2025 on

September 14, 2010 – 10:13 am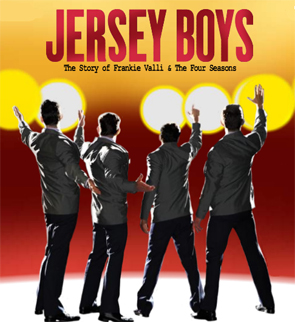 Jersey Boys has been running on Broadway for five years, and now Broadway fans have a great incentive to go see it again or for the first time.
The Tony-winning show has teamed up with VH1's Save the Music Foundation, and one dollar from every ticket sold for the month of October will go towards a New York Public School music program. They hope to raise enough money in October to fund one music program for the entire year.
This isn't the first time that Jersey Boys and Save the Music have teamed up. In 2008, the Chicago production of Jersey Boys raised $41,524 for Chicago school music programs, enough to benefit two schools.
To read more about the New York production of "Jersey Boys" and Save the Music, go to http://www.broadwayworld.com/article/JERSEY_BOYS_Celebrates_Five_Years_on_Broadway_by_Supporting_VH1_Save_the_Music_20100914.
Tags: art, Broadway, Chicago, children, collaboration, community empowerment, education, empowerment, Jersey Boys, music, New York City, philanthropy, Save the Music, schools, social change, social entrepreneur, solutions, theater, theatre, VH1