Home » Featured
Claudia Wiens
Submitted by dkeith on

September 1, 2010 – 8:33 am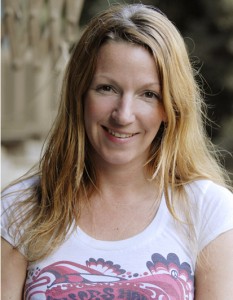 Claudia Wiens is a German-born photojournalist based in Instanbul and Cairo. Her expertise and knowledge from over 10 years of living in the region and her fluency in Arabic has allowed her to develop a style of rare intimacy of Middle Eastern culture that has grown into a signature of her work.
Her photographs can be seen in many international publications including GEO, The National, COLORS, and BBC World.  She has been included in exhibitions in Germany, Egypt, Switzerland, and England. She also works for many NGOs.
Claudia is  the author of 2 books. Coptic Life in Egypt is about  the religious traditions  and social  life of the country's Christians and Of Dung-Beetle Messengers and Infamous Crickets - which portrays daily  life in Myanmar/Burma.
Tribal Truth is featuring a selection of Claudia Wiens photographs which encompass many of her interests in  Middle East culture including  modern life, fashion and football, as well as religious traditions, women empowerment, and portraits - showing a modern day portrait of Middle East life.
To see more of Claudia Wiens' photographs, visit her website here.
To contact Claudia directly, send an email to info@claudiawiens.com
Claudia Wiens is represented by Getty Images/Global Assignments.
Tags: Arabic, BBC World, belly dancing, Cairo, Claudia Wiens, documentary photography, Egypt, empowerment, England, fashion, football, GEO, Germany, Istanbul, Middle East, modern culture, Myanmar/Burma, NGO's, photographer, religious traditions, social issues, women's empowerment