Home » Humanitarians
The 93 Dollar Club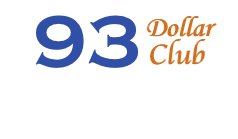 The 93 Dollar Club started with a random act of kindness and ended with over $100,000 raised for the Second Harvest Food Bank of Santa Clara and San Mateo Counties.
Jenni Ware was standing in the check out line at Trader Joe's when she realized that her wallet was missing. She was searching frantically when Carolee Hazard asked if she could pay Ware's $207 grocery bill. Ware agreed, and they exchanged information.
The next day, Hazard got a letter and check from Ware in the mail for $300, $93 more than the grocery bill. Hazard wrote about the situation on Facebook and asked people what they thought she should do with the extra $93. The response was unpredictable. Hazard gave the cash to the Second Harvest Food Bank, and soon, friends of Hazard and Ware were matching the donation. Together, Hazard and Ware formed the 93 Dollar Club on Facebook to keep track of matching donations. More than $100,000 has been donated to the Second Harvest Food Bank from their friends, family, and people from as far away as South Africa, Iran, Pakistan, and Venezuela.
To learn more about the Second Harvest Food Bank (also known as Feeding America), go to http://tribaltruth.org/2010/08/food-banks-in-the-u-s/, and go to http://www.facebook.com/93dollarclub to join the 93 Dollar Club.
Tags: Africa, Carolee Hazard, collaboration, community empowerment, empowerment, Facebook, Feeding America, homeless, internet, Iran, Jenni Ware, Pakistan, philanthropy, poverty, Second Harvest Food Bank, solutions, South Africa, The 93 Dollar Club, Trader Joe's, Venezuela, women