Home » Featured
Saikat Mojumder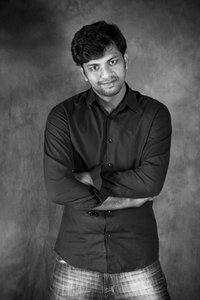 Saikat Mojumder is a photographer in Dhaka, Bangladesh. He has a degree in photography from Pathshala, the South Asian Institute of  Photography. He has a special interest in human rights and culture. His work has been featured in local and international publications such as  The Daily Star, New Nation, and The New York Times' "Lens Blog."  Tribal Truth is featuring his photographs and essay entitled Geneva Camps - Where Dreams Are Restrained.
Geneva Camps - Where Dreams Are Restrained
There are thousands of people who have no country nor any national identity.  These people are known as the Pakistani Bihari. The Bihari people served for the Pakistani in the war. They claim to be Pakistani citizens and settled in camps in Bangladesh after the war. There are 66 camps in 17 districts reserved for them. The Mohammadpur Geneva camp is the largest and most overpopulated with a population exceeding 24,000 people.
The  average family is comprised of 8 to 10 people, and they live in a 7 to 8 ft. room.  Parents and children live, sleep, and eat in the same room often lit by a single 100 watt bulb.  Long lines for the latrine and a shortage of drinking water are a regular phenomena in these camps. They are anxious about their future, while being insulted by the lack of human rights. Both countries are ignoring their basic human needs.
They are asking for a solution, but it seems the authorities are not listening. They try to find joy despite the daily grief and sorrows in their life.  Someone needs to come forward with a humanitarian approach to help give these people, who live in inhumane conditions, some basic human rights.
To see more of Saikat Mojumder photographs, click here.
He also works as a photographer at The Drik Photo Library.
Tags: Bangladesh, Bihari, clean drinkiing water, color photographs, culture, Dhaka, disenfranchised, Geneva Camp, ghetto, human rights, Pakastan, Pashala, photographer, population, refugees, Saikat Mojumder, settlement camp, South Asian Institute of Photography