Home » Global Initiatives
The Strongheart Fellowship Program
Submitted by TT2025 on

July 6, 2010 – 3:06 pm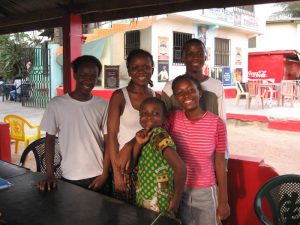 The Strongheart Fellowship - located in Liberia, West Africa - provides extraordinary opportunity for exceptional young people from extremely challenging circumstances. Often displaced or orphaned by war, these are young people who have a marked "inner resilience" that has set them apart as remarkable potential leaders despite their conditions.
What truly sets the Strongheart Program apart is our focus on teaching our Fellows through ongoing innovative problem-solving of actual issues faced by developing nations. The Fellows participate in a specialized "development through enterprise" curriculum, which culminates annually in a hands-on project created by the Fellow. The Strongheart team - all experienced social entrepreneurs – work closely with each Fellow to ensure the successful planning, execution, and sustainability of the project.
The Strongheart Fellowship Program is a groundbreaking healing and learning guidance program designed to help bright, resilient young people from extremely challenging circumstances around the globe develop into compassionate, innovative problem-solvers and leaders that can affect significant social change.
To learn more about the Strongheart Fellowship Program and the soon to be opened Strongheart House
go to their website at http://www.strongheartfellowship.org/
Tags: Africa, developing nations, leaders, Liberia, orphans, problem solving, social change, Strongheart Fellowship Program