Home » Humanitarians
Carter Coleman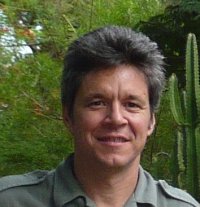 Carter Coleman is President of the African Rainforest Conservancy, an organization which fights unsustainable deforestation in Africa. Carter is currently Managing Director of Agrica Ltd, a sustainable African agribusiness.
In addition to his advocacy work, Carter Coleman is a published author whose works include The Volunteer and Cage's Bend. He has also written for the Los Angeles Times Book Review and Magazine, Sports Illustrated, Life, and Rolling Stone.
You can view Carter Coleman's speech at the African Rainforest Conservancy's 19th Annual Artists for Africa Benefit below.
Tags: Africa, African Rainforest Conservancy, art, Artists for Africa Benefit, Cage's Bend, Carter Coleman, conservation, deforestation, InfEnergy Limited, Life, Los Angeles Times Book Review and Magazine, Rolling Stone, social change, Sports Illustrated, sustainable environment, The Volunteer, tree planting