Home » Global Initiatives
Echoing Green
Submitted by TT2025 on

June 18, 2010 – 1:24 pm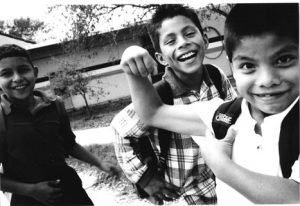 Echoing Green invests and supports emerging social entrepreneurs to launch new organizations that deliver high impact solutions.  These social entrepreneurs and their organizations work to solve social, environmental, economic, and political inequities to ensure equal access and to help people reach their full potential.
Echoing Green has been in the business of identifying, funding, and supporting emerging social entrepreneurs since 1987.  The Echoing Green Fellowship has been an indispensable ally to social entrepreneurs who have new and untested ideas for social change.
How They Make a Difference
They Identify Visionaries: Through their multi-tiered selection process, Echoing Green identifies talented, yet unproven, social entrepreneurs who are dedicated to addressing the root causes of societal challenges.
They Invest in Innovation: They provide seed grants to help Echoing Green Fellows transform innovative ideas into action. By applying entrepreneurial principles to social sector investment, they help launch cutting-edge organizations that transform communities.
They Provide Hands-on Support: They provide technical assistance and consultations to help new leaders build organizations, increase their organization's capacity, and manage growth. They also facilitate peer-to-peer learning to enhance leadership skills and ensure organizational sustainability.
They Connect People: They harness the experience and expertise of their global network of social entrepreneurs to share best practices and ensure success for all.
To learn about people and projects Echoing Green has funded go to their website at:  http://www.echoinggreen.org/
Tags: Echoing Green, fellowships, grants, philanthropy, social change, social entrepreneur, solutions